Welcome to Zee Body Graphics
We're open seven days a week to meet all your Permanent or temporary tattoos, piercing and Removal needs. Located at S.c.f-12, Phase-5, Mohali, PUNJAB. Zee body graphics offers a full range of tattoo and piercing services in a professional, sterile setting. If you are not sure what to get? Zee Tattoos has expertise and are happy to schedule individual consultations to make sure you get the tattoo or piercing that's right for you. Contact @ 09988007071.
This Studio carne in existence to give the customer a positive, relaxing, and private tattooing and piercing experience. Having seen customer experience in street shops, I decided to open a biggest studio in Punjab that is more quiet and comforting. Here, customers come to get tattooed, or for a free consultation, mostly by appointments, thus eliminating the confusion and chaos created by the walk-in only business of a traditional street shops. I have strived to create a welcoming environment for any customer to come in and relax. There is also plenty of space for customers to bring friends who can share in their experience.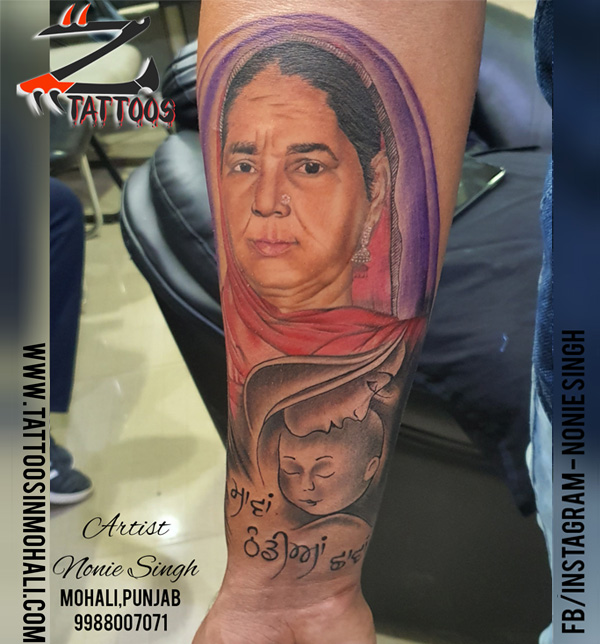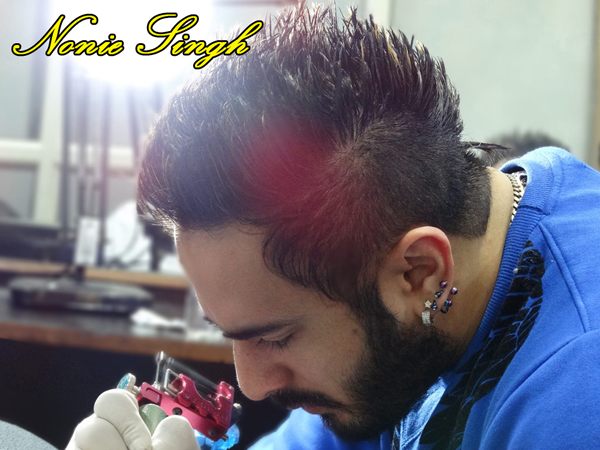 Nonie Singh who had started his tattoo art in Melbourne [Australia] and uses his creativity exclusively to your custom tattooing needs. Nonie believes that a tattoo should represent the person uniquely and brainstorms with customer to come up with unique designs that truly converts an idea into reality.
Nonie opened this studio just because of his passion for art and creativity. Nonie want his customer satisfied with quality and price. At Nonie's studio , you can feel being part of Nonie's unique community, listening to music, reading books with a cup of Coffee and of course tattooing session you will always remember.
FOR BOOKING / APPOINTMENT
CALL +91 9988007071
or
FILL THE FORM BELOW